As a MacBook owner, you likely have some things that you did not discover about your computer yet. In addition, it might be difficult to find time to learn more about the device simply because you are too busy with work.
However, it is also possible that you are so busy precisely because you are not taking advantage of what Macs have to offer.
You can and should increase your efficiency using the computer so that you can finish tasks faster and have a more flexible schedule. If this sounds like something you would like, continue reading the article.
Deal With Potential Malware Problems
The first item on the list is malware and other cybersecurity threats. Overall, macOS is not as prone to viruses because the operating system lacks popularity. Moreover, you have the benefit of developers who are fast to react to potential threats and release patches, so be sure to install the latest updates as soon as they become available.
Having said all that, you can still encounter a virus when you least expect it. For example, your default Google search engine could turn into Bing. Unless you know how to get rid of bing on mac, the problem will persist, and restarting a computer will not solve it.
Clicking on a random online advertisement is another potential hazard. Some online ads redirect users to malware-infected landing pages, and even reliable antivirus software might not be enough to prevent an attack on your MacBook.
The bottom line is that you need to be wary of malware and viruses so that you can avoid them infecting the computer and slowing it down. If you notice that the MacBook is not running optimally, scan it just to be sure that there are no cybersecurity threats.
Optimize Internet Browser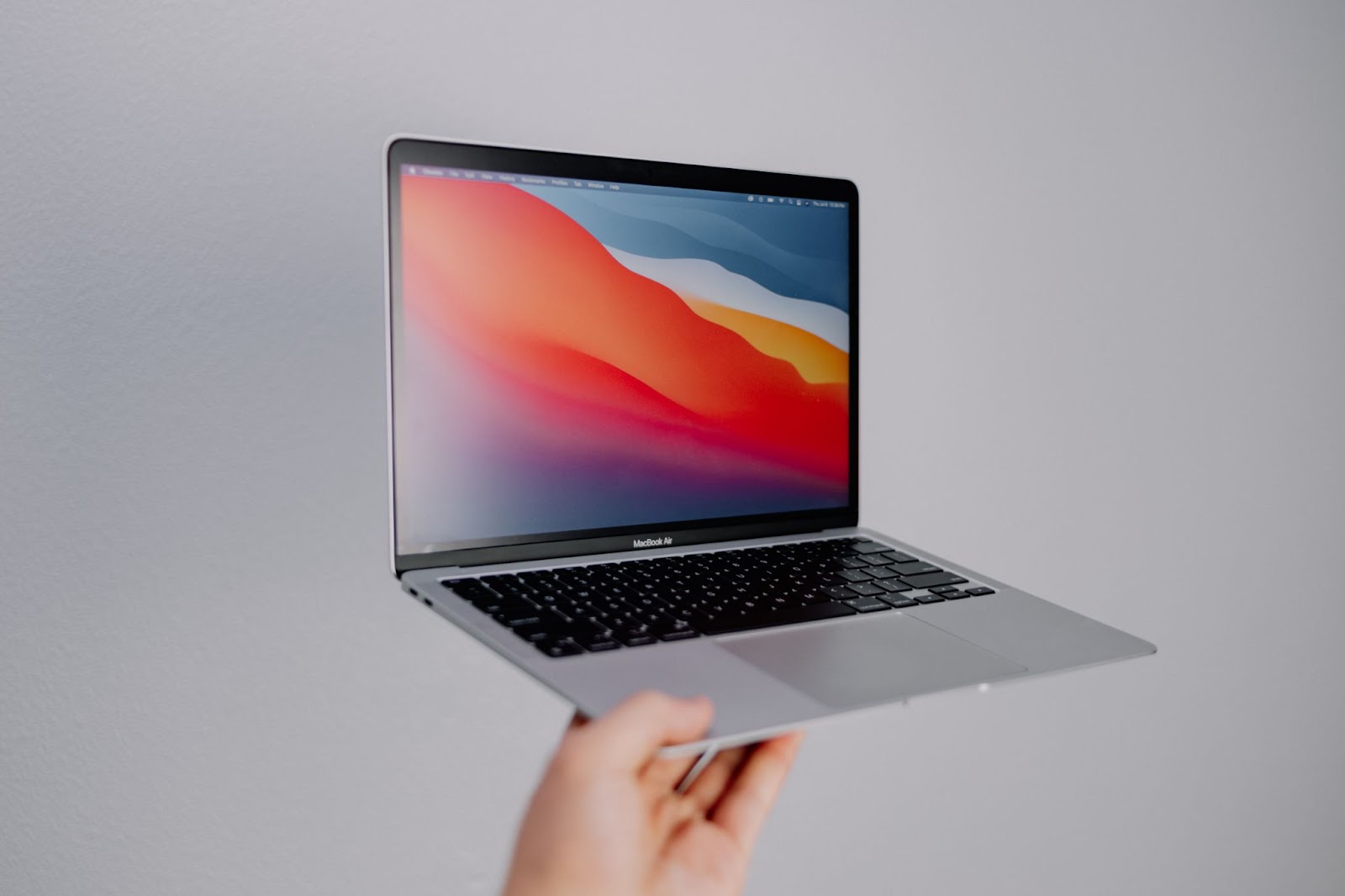 Next, there is an internet browser. Since you have a Mac, you are likely using the default Safari internet browser. It is tailor-made for macOS, but it does not mean that you need to rely entirely on Safari, particularly if you are unhappy with some of its features.
Switching to another internet browser is often the most effective solution. Google Chrome, Opera, and Firefox are some of the most popular options at the moment.
Now, as for how you can actually optimize a browser without switching to an alternative, there are a few things to focus on:
Clear the cache regularly
Avoid cluttering the browser with too many extensions
Limit the number of active browser tabs
Free Up Drive Space
Insufficient drive space does more than just slow down the overall performance of a MacBook. You are bound to notice that once the total available free space drops below 15 or so percent.
Another issue with poor drive storage management is that you might find it difficult to keep some files on the computer because clutter is taking too much.
Efficiency drops with the drive's space, so keep a closer eye on that. Do not hoard redundant files. Also, take advantage of external storage devices and cloud services. The file management strategy does not have to revolve just around removing data permanently. You can also move it to a different location.
Check Your Internet Connection
Working on a computer often means relying on an internet connection. And since you have a MacBook, the odds are that you are using Wi-Fi rather than an ethernet cable. An ethernet cable is valuable, though it also limits the portability of the laptop.
If there are problems with Wi-Fi, try disconnecting and reconnecting to the network. Next, check for potential third-party peripherals jamming the signal.
Getting in touch with your internet service provider is also worth a shout because they might see a solution to a problem from their end.
Use Dictation When Possible
The dictation feature is often an underused tool on a MacBook. Some people do not realize the benefit of dictating text to a microphone and seeing it appear on the screen. If you become tired of typing or want to use your hands for something else, like texting on a smartphone while still wanting to get work done on the computer, dictate the text and see it appear on the screen.
Memorize Relevant Keyboard Shortcuts
Mastering multiple keyboard shortcuts is one of the best ways to become better at using a computer. All in all, MacBooks have quite a few different keyboard shortcuts, so memorizing them all would take too long. At the same time, it might not be worth bothering with every available shortcut.
Instead, check the official Apple Support page that lists keyboard shortcuts on a MacBook and pick the ones you find the most useful.
Utilize Available Apps
macOS comes with a plethora of great built-in applications. Spotlight, iMovie, Garageband, and Time Machine are some of the most notable examples that MacBook users should utilize more often.
At the same time, it would be foolish not to take advantage of the available applications on the Apple App Store. There are multiple categories to choose from, including work and time management, which you can check. Many apps are available for free, and some cost a monthly or a one-time fee.
Upgrade Hardware
It should not come as a surprise that MacBooks are not that flexible as far as hardware upgrades go. A similar thing can be said about many laptop models, but Macs stand out in this front a lot.
Apple manufacturers their devices with integrated hardware most of the time, and the well-known premium price for MacBooks exists for a reason.
Nevertheless, there are some workarounds, and Mac models compatible with hardware changes exist as well.
If an option is available, you can consider spending some money and improving the computer's hardware, which will translate to better efficiency.
The most common hardware changes include adding extra RAM, switching to an SSD instead of an HDD, and getting an external graphics processing unit.