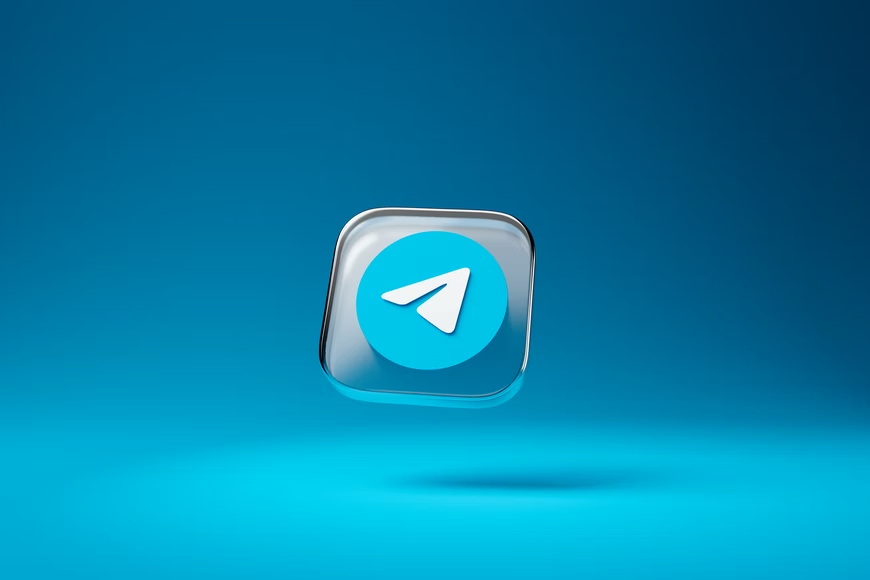 Telegram is an innovative messaging application with lots of benefits for businesses. Many companies adopted this application as a part of their marketing strategy and have active telegram accounts to communicate with customers. With more than 500 million users monthly, it is seen as an excellent opportunity to reach a broad audience. The best thing about Telegram is that users can find content that matches their preferences. For brands, this means reaching targeted audiences.
Providing customer support through this messaging application is a popular trend. With this, companies connect with their customers through an app familiar to them. Businesses shouldn't overlook its importance because Telegram is expected to grow even further. In this post, we present you with the ways in which you can use the popular app as a customer service channel.
The advantages
The vast popularity of the messaging app is due to its advantages over other apps available on the market. Facebook Messenger and Whatsapp have already had data leaks. Naturally, customers will opt for safer options. We can say that Telegram prioritizes privacy and safety. Users have the opportunity to enter self-destructing images or have secret chats. Other messaging apps have had data leaks through the years, so users see Telegram as a safer option. Another common concern is having a movie phone number displayed on your profile. Telegram doesn't show your phone number, and you can easily share your username with people you wish to communicate with. This option is one of the reasons why users love it.
Another advantage is creating message drafts and accessing them from any device you log in to. Also, users have complete control over the messages. They can edit or delete messages even once they are already sent. All of this happens without sending a notification to the other user.
The entertaining aspect of this app is also favored among users. Despite Sending stickers, users can play music or send video and voice messages.
However, one of the best advantages is that you can share large files through Telegram. The app supports attachments up to 2 GB, allowing companies to send larger fields to their customers. Therefore, sending a user manual to your customer would be very straightforward. Sending a video is also very easy. The user can view your video even if the download isn't finished.
For businesses, Telegram is an app that can be easily integrated into the process. The possibility of creating a bot is further expanding the options. Now, your customer can book a reservation or buy a product through Telegram. Knowing that your customers are already active on the app, you shouldn't overlook its importance.
Telegram is a cloud-based app that stores messages in a safe system. If you log in to your account through another device, you will be able to access all of your messages straight away, and there is no need for backup.
Ways to use Telegram
Telegram is the ideal app for impeccable customer service with its functionalities. Whether you wish to share your promotional offers or assist customers, you can easily do it through simple features.
Communication
Communicating with your customers is easy with Telegram's convenient features. All you need to do is create a group. With up to 2000 members, you can reach a wider audience. Depending on your preferences, the group can be set to public or private. You can also highlight specific messages to appear on the top.
Sharing updates
Telegram is a versatile app that offers many options. You can start your channel, share important updates, and track performance. This is an excellent chance for brands to showcase their products, inform the customers about upcoming promotions, or share exclusive news.
File sharing
We already mentioned the fact that this app allows for extensive file sharing. With this, everything is a lot easier. Businesses will efficiently deliver their brochures and other promotional materials straight to the customer.
Live broadcasts
Whether you wish to showcase the new collection or hold a webinar, Telegram is the perfect app. This messaging app allows you to have a video call that includes up to 1000 users. With this, you can easily offer help to your customers.
Voice messages
With the option to send voice messages, brands have a greater chance to connect with their customers and offer the help they need. A voice message can be shared in a private message, over a channel, or in a group. This simple option provides many opportunities, such as sharing promotional offers or assisting individual customers with their requests.
Why Telegram is ideal for customer service
Kouign about the advantages of Telegram, it is essential for your customer service. Firstly, your customers are already using it. They recognize the pros, such as enhanced privacy and convenient use. Customers who are concerned with online privacy will likely avoid Facebook and Whatsapp. If these are the only options your company provides, these customers will have to call your business through the phone. For many, this process will turn into a hassle. Therefore offering customer service through Telegram is ideal if your target customer is concerned about privacy.
When your customer service is proactive and involved in informing them, Telegram Channels will significantly help. Whether you wish to share important updates or focus on selling your product, you can spread the word to selected people. Any new users that join the channel will be able to browse the old messages as well. This is a unique feature of Telegram. As with other apps, users can't see the entire message history.
Final thoughts
The business world is competitive, and brands must keep up with the changes to thrive. Joining Telegram is seen as one of the ways to get a step closer to your customers and provide the ultimate service. This messaging app offers tools to make the process easier for your company. On the other hand, you send a clear message to your customers that your brand is future-oriented.