If you're an online entrepreneur and you've decided it's to expand your reach in the internet marketing realm, failing to invest in SEO is not an option. There are many definitions of SEO, but the main essence is that it is an internet marketing strategy you can use to increase the number and frequency of visits by internet users to your site so as to maximize your returns. Well, in itself, Search Engine Optimization is a complex process that incorporates various strategies in trying to improve a site's ranking on the search engines to boost visibility, increase site traffic, and ultimately, boost sales. It's all about strategies that will help you reach out to people, who will potentially become your customers or fans. If you guessed right, one of those strategies is what is referred to as link building, which is where backlinks comes in. But really, what are backlinks and what should you know about them? This article seeks to reveal some things you should know about backlinks.
1. What Are Backlinks?
To use the simplest definition available, backlinks are hyperlinks that are included in the content of one page so that they point back to another page. There are various forms of backlinks, including textual, graphic, and raw URLs. They can appear on just about any part of a web page, like within a blog, on a banner, in an article, as part of a call-to-action, and even on a website's header or footer. Some people even use them as part of a comment or testimonial.
Backlinks play a huge role in SEO, especially since one of the things that the search engines consider when ranking a site is its backlinks' quality. In addition to having a huge impact on a site's position on Search Engine Result Pages (SERPs), they are a huge tool that can be used to provide an audience with more resourceful information they might be interested in. In a nutshell, this is why in this age and day, some of the most profitable blogs, websites, and online retail shops invest heavily in link building. In summary, here are some reasons why establishing (quality) backlinks is extremely important in any intelligent SEO campaign:
It can boost your site's organic search rankings
It allows faster page indexing by Google on your site
It attracts the much-needed referral traffic
It eases user navigation through your site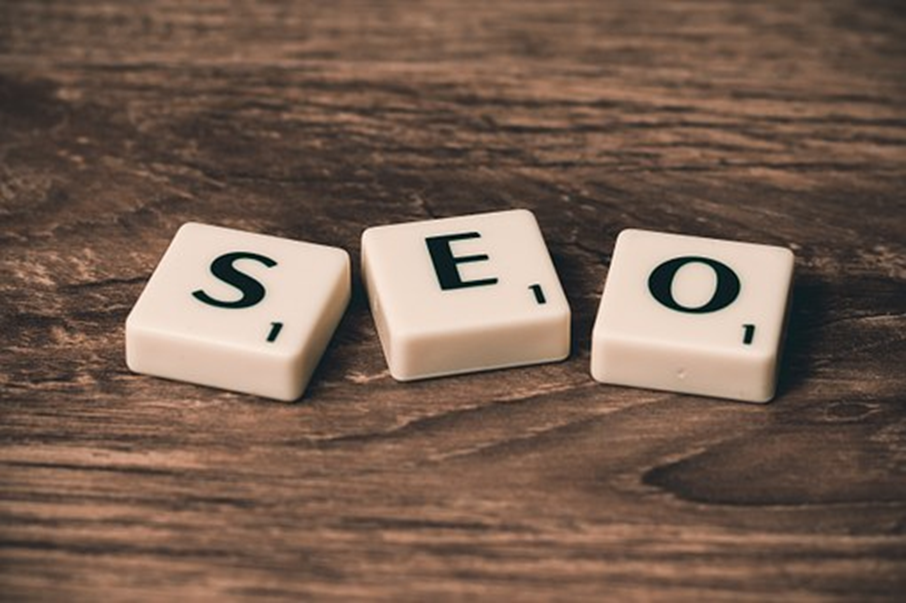 2. Different Types of Backlinks
Basically, there are two main types of backlinks. These are the do-follow and the no-follow backlinks. While do-follow links play the major role of influencing a site's ratings, no-follow links are more of a traffic generating strategy. Do-follows links basically work to pass "link juice" and build authority. To get the most out of your do-follow links, the link has to provide your reader or audience with more information about the subject at hand. It is often hyperlinked onto an anchor that looks natural and organic… an anchor that the reader will naturally want to follow and see the information on the page that the backlink leads them to.
Even though most SEO experts don't see much value in no-follow links, they can still be effective in improving your referral traffic. Additionally, it is worth noting that using too many do-follow links that point to the same domain can appear somewhat spammy in the eyes of Google bots. This makes it important to consider dropping a few no-follow links every once in a while in your site's pages. Also, no-follow links have been seen to improve how a site is crawled by search engine bots. They can also be used to deter spambots. All the same, here's a sneak preview of what these two kinds of backlinks look like.
Do-follow links: <a href="https://www.dibz.me"> Link Text </a>
No-follow links: <a href="https://www.dibz.me"rel="nofollow"> Link Text </a>
If you're keen enough, you will notice the "rel="nofollow" part and you can clearly tell the difference between the two.
3. Backlink Strategies
Now that you understand the two main types of backlinks, what strategies are available for those who want to get the most out of link building? Well, while you'll come across dozens of tips and strategies to help generate maximum traffic, climb up high in the search engine ranks and improve your ROI, SEO experts at SeoJet say that there's a different method that involves 3 simple steps and you're good to go. You only have to establish a strong on-page SEO to establish authority, build a power page, and build your backlinks to the power page using an expert-proven plan. The best part is that it involves using expert-developed SEO software that comes with a number of features designed to spare you from all the manual (and sometimes complex) work.
4. Link Quality Is Key
Now, search engines are wired in such a way that they have one goal in common… to provide internet users with the most relevant, appropriate, correct, and clear search results in queries. This means that for your site to appear in SERPs after a query, it not only needs to be recognized by the search engine, but it also needs to be considered trustworthy. In this case, using backlinks that point to irrelevant, spammy, or deceptive content/information on another page will not do your site any good. As a matter of fact, it can get your site blacklisted by Google and other search engines, let alone affecting your ratings and web traffic. In simpler terms, the search engines evaluate the overall relevance of your content, linking sites, and pages before displaying it on SERPs. This thus means that by linking to trusted authority sites that provide quality and relevant information related to your web page's content or information you'll be a step forward in improving your rank and online visibility.
5. Anchor Texts and Relevancy
In SEO basics, anchor texts are simply a set of words that are embedded with a clickable hyperlink. The hyperlink, so to speak, is the backlink, and works to tie one web page to another. Whichever backlink strategy you use; your anchor text has to be relevant to the subject in question. It has to be carefully thought-out so that it doesn't appear misleading, confusing, or spammy. It needs to look naturally-placed and not forced within the content or paragraph where it is placed. It also needs to be able to naturally convince the reader to click and get more information from the page that is linked therein.
As a matter of fact, it has been shown that Google and other search engines use anchor texts to get information about the pages that your site links to, which means that improper use of anchor texts could also affect your SERP rankings. There are various types of anchor text, including exact match, partial match, no-text, branded match, generic, synonym anchors, in-content, and naked URL anchor text keywords. These serve different purposes and can be used in different ways depending on the context or subject of your content. The most important thing is that whatever you use, it has to look and feel natural.
6. Link Profile
Last but not least the number of inbound links on your site, their quality, relevance, and diversity is what is collectively referred to as your link profile. There are many tools available for link profile assessment online. You can take advantage of this and get insights on what you can do to improve your link profile, ratings, and ultimately, traffic, as well as ROI.
In summary, link building is one of the most important aspects of SEO. Without understanding the tricks and hacks of link building, you may not be able to get the most out of your SEO campaign. With discrete knowledge of the above-mentioned aspects, you can improve your website's ranking, traffic, and ROI, which are what every online entrepreneur is looking for these days.