There has been plenty of talk about influencer marketing and whether it is going to continue growing. The way things are going right now, it would not be a stretch to say that this method is in a very healthy state and predicting whether it will disappear is next to impossible.
Some say that influencer marketing is similar to word of mouth and this comparison is quite right. After all, the person who is promoting your products or services is spreading positive messages about it to his or her audience.
Others get the word of it and create a snowball effect by sharing it with an even bigger number of people.
Nevertheless, the question of its effectiveness still remains among those who are leaning towards other methods of marketing.
This article will give a brief review of the most important aspects and should be good enough to change the mind of those doubters
How Are Marketers Finding It?
MediaKix has decided to make a survey where they asked online marketers to share their thoughts about the effectiveness of influencer marketing.
According to the survey, roughly 80 percent of respondents have had positive experiences with it thus far and are very happy with the way things are turning out. ROI is one of the parameters that determine whether the campaign is successful or not. If you find that the money you spend on hiring influencers is worth it, this means that you are in a great position.
How Does It Work?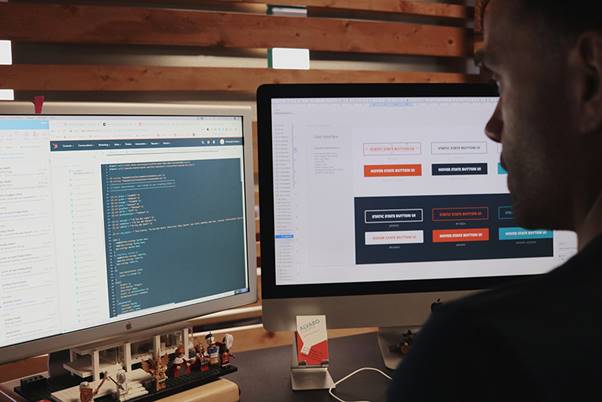 While the results themselves are positive, and the mentioned survey confirms it, understanding how things turn out that way is also important. There are quite a few factors that play a role in this, and they are usually seen as two separate categories – brand awareness and how customers respond to promotions. Let's take a look at both of these.
Brand Awareness:
This one consists of social reach, aka the number of followers, subscribers your channels receive after the campaign, as well as impression rate. Then you have the engagement – likes, shares, comments, mentions, etc. Finally, the website traffic and news in various media channels.
Direct Response:
Direct response is a bit more narrow and comprises the number of sales made, CTR, leads, and overall conversion value.
While these parameters tell the big story, it is a bit unfair to talk about influencer marketing without comparing it to other marketing sources, such as search engine optimization or native ad networks.
Comparing Other Marketing Sources
The same survey revealed that about 70 percent of marketers are satisfied with influencers more than they are with different channels, like social media, SEO, paid ads, and email marketing.
Traffic Quality
Every business is looking to get as much traffic to their website, but it is not just any traffic. It should be targeted demographics that are visiting the site with the intent to buy. You could have hundreds of visitors every day, but if they are not spending money, this sort of traffic is completely useless.
Influencer marketing is quite effective in bringing people who are eager to spend the money. After all, if they see plenty of positive things about advertised products, and it comes from the person they trust, it is a no-brainer that they are more likely to go and buy it. But the effectiveness does not end there.
The Secret Behind Influencer Marketing Effectiveness
One of the most important factors for determining the effectiveness of this marketing technique is how well it reached an audience, and how many people see the message.
You can get a hold of virtually every demographic out there, given that you find the right influencer. It is this reach and targeting a very specific group of people that make the marketing so effective.
The Future
The future looks pretty bright as well. It would appear that influencers will continue to gain more ground in the world of internet marketing and we can expect to see more businesses willing to work with them, even if at first they had some doubts.
Finally, judging from the results of MediaKix survey, almost two-thirds of businesses will look to increase their budget for influencer marketing next year. And that tells quite a lot.
All in all, influencer marketing is no longer something very niche. It has become a force to be reckoned with and it is hard to fathom why some people are still unwilling to give it a try. Plenty of brands are already benefiting so much, and those who are not making use of this opportunity are experiencing heavy losses, even if they are not noticeable on the surface.