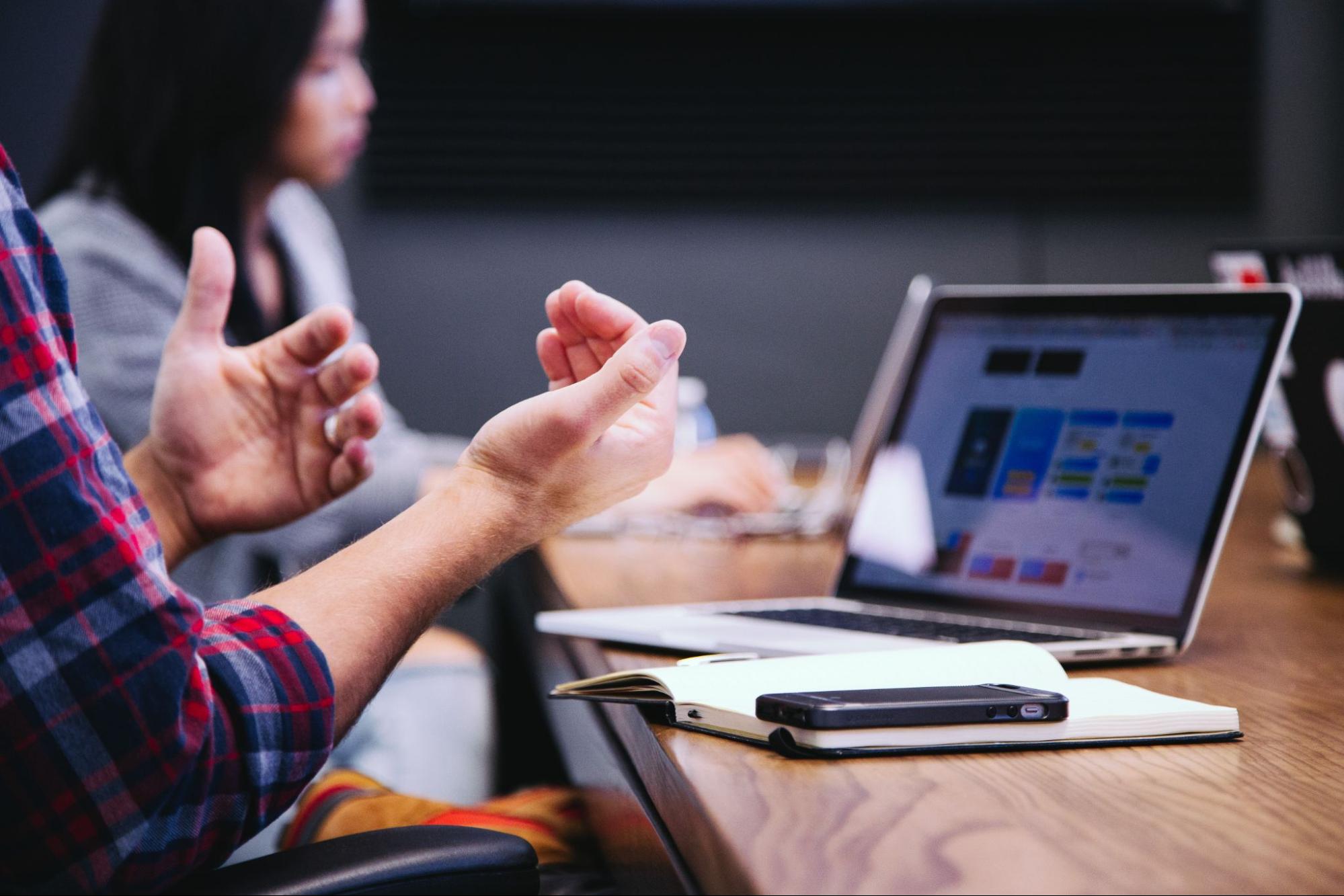 From music to video games, from online courses to fan art, digital products are quite common. There are entrepreneurs who create their entire business around selling digital products.
The business idea is quite attractive given how easy it is to distribute digital goods. One could also start a digital product line to complement the physical products they already offer. For example, if you sell sports equipment, you could create a workout from home course.
Not having to worry about inventory problems is also a plus. Creating a digital product once is enough to distribute it. If you write an e-book and self-publish it on Amazon, replenishing the stock is not necessary.
When you create a digital product, you will need a place to sell it. Popular ecommerce platforms like Gumroad are a solid option. However, in the case of Gumroad, some people might be put off by the platform's transaction fee policy.
You could try Gumroad alternatives, such as Sellfy, SendOwl, ThriveCart, or SamCart. Each of these services comes with different features and pricing plans.
It is also worth considering whether your product would sell better on a particular platform. For instance, if you create educational courses, selling them on Skillshare and Udemy would make sense because the audience on these platforms is already looking for educational content.
Are there any downsides to selling digital goods? Yes, there are two notable difficulties—competition with free content and piracy.
The odds are that your potential customers might find free alternatives online with a little bit of research. As for piracy, there are plenty of torrenting sites that let people download content for free. Therefore, it is important to take the necessary measures and protect your products.
With that said, let's take a look at some of the most popular e-good categories for inspiration you might need when starting your own online business.
Services
Pairing services with digital products is a good idea because the two complement each other. If a customer orders a digital product from you, they might also be interested in exploring what else you have to offer.
Pairing services with digital products is a good idea because the two complement each other. If a customer orders a digital product from you, they might also be interested in exploring what else you have to offer.
Take diets, for example. Suppose you sell e-books about making healthy food choices, tracking one's calories, or just living a healthy life in general. In that case, you could also consult customers about other health-related topics or even work as their motivator if they struggle to stick to a workout routine.
Sure, you might be limited to offering such services to only a few customers due to limited available time, but productizing services and creating an extra revenue source is useful.
Educational Content
Online education Online education requires in-depth content. You will need to work hard to present your material in an interesting fashion. These days, value is not enough to attract potential learners.
Think about what information people would find valuable and build your courses around that. Include quizzes, interesting facts, and even interactive activities to make courses more engaging.
In case you are an expert in a field that has an overabundance of available educational content, overcome the competition by offering different courses. Your content could focus more on practical tips rather than boring theory.
You could also leverage collaboration with other well-established experts in the same field to give your content more credentials.
Giving one or two courses for free and generating interest is also a good approach, particularly when you are starting from zero.
Digital Templates
Digital templates are another example of goods you can produce and sell as solutions to specific audiences.
For instance, a business might need a marketing plan or marketing proposal template. Resume templates are quite popular as well, given how many people are looking to stand out when applying for a job. A unique resume template could make a difference.
Mobile apps for business are worth a shout as well, though developing mobile apps could be too tricky if you lack the necessary skills.
Art
Art is the last digital goods suggestion you can sell. If you have the talent to produce music, write fiction, create digital fanwork, take professional photos, or paint digitally, monetizing your audience should not be a problem.
Some artists create an ecommerce website and sell their goods there. Others advertise themselves on social media and get in touch with customers directly on social media or via email.
For example, arranging a commission when someone messages you should not be an issue, though it is important to work out the details and make sure that your potential customer will actually pay.
Establishing yourself on platforms like Fiverr is also worth consideration. You can charge money for your services and sell them directly on the platform.